My go kart project took about two years to complete working on it in my free time. It started as a project for my high school shop class. I bent the steel using the pipe bender at the shop. I also machined a few parts on the lathe as well as the CNC mill.
Video:   http://www.youtube.com/watch?v=zMWao7UylEA
Engine: Air Cooled 1985 Polaris 440cc 2-stroke

Brakes: (2) Machined Vented Discs with (2) 4-piston Kawasaki calipers

Wheels: Shifter Kart racing slicks

Drive: Snowmobile Torque Converter with chaincase
The tan box reads the temperature of the cylinder heads. The engine is air cooled so it can overheat easily on a hot summer day.
The brake calipers came off a Kawasaki motorcycle.
The beginning. 1985 Polaris SS
I welded custom headers to move exhaust around the seat.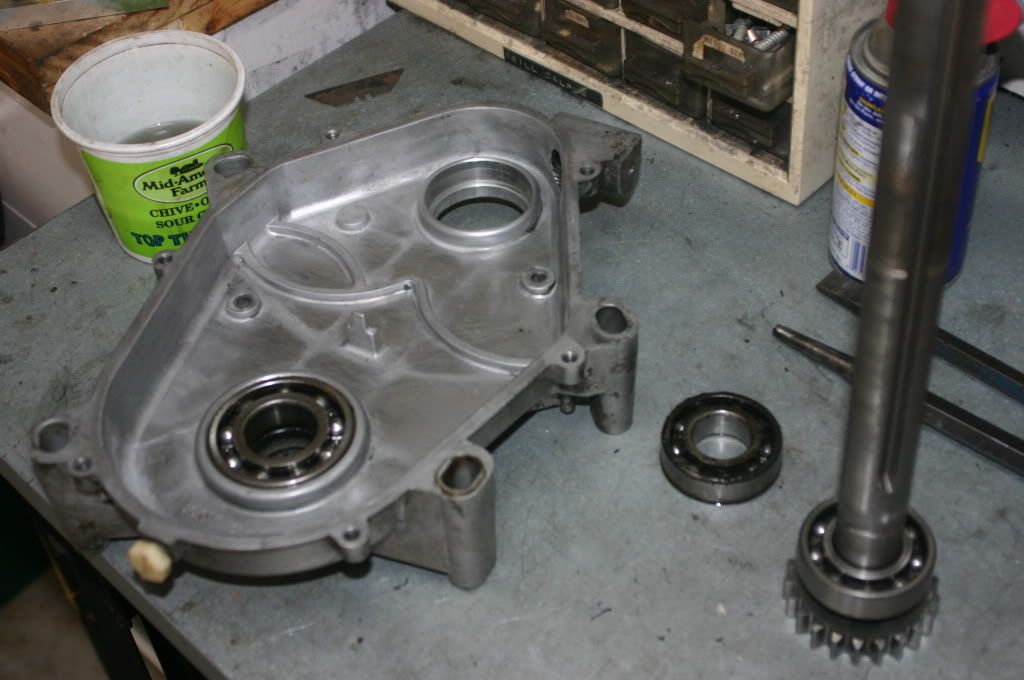 The top shaft was machined down to fit the gear snuggly. The gear is made for a spline shaft, but instead I fit it on tight and then welded it to the shaft to save money. The bottom gear is welded to a hub with a keyway so it fits the 1" rear axle. The axle is hardened stainless steal and came off a piece of excercise equitment.
This was when I had one disc brake, but I soon upgraded to the motorcycle brakes. This picture shows the bracket holding the chaincase.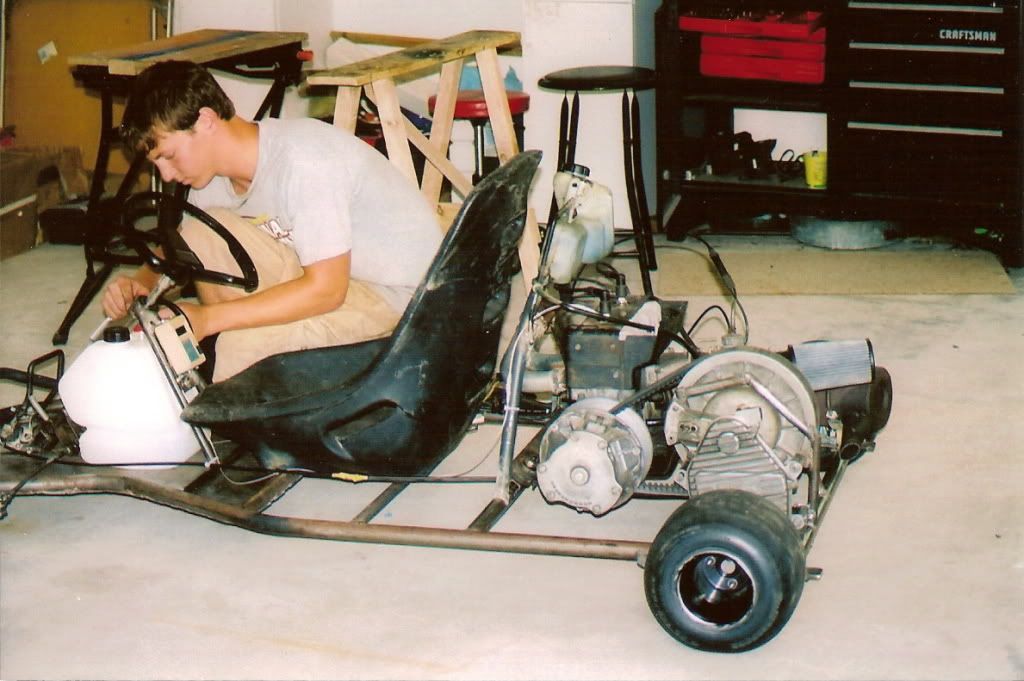 Once I realized how fast and scary this thing is, I decided to put on a roll cage. And some color.