When I was a sophomore in high school I decided to make a motorized bicycle. I bought an older bicycle with fenders from a garage sale. Then I added an old 2-cycle Toro lawnmower engine. The enigne was bolted on using some metal pieces for brackets. It uses the 6 gears and reaches a top speed of about 45mph.
Video:   http://www.youtube.com/watch?v=nGHbaKnq1uk
Engine & Carb Explained:  http://www.youtube.com/watch?v=EocnucpSvEA
Drivetrain Explained:  http://www.youtube.com/watch?v=_kXr3F4meyA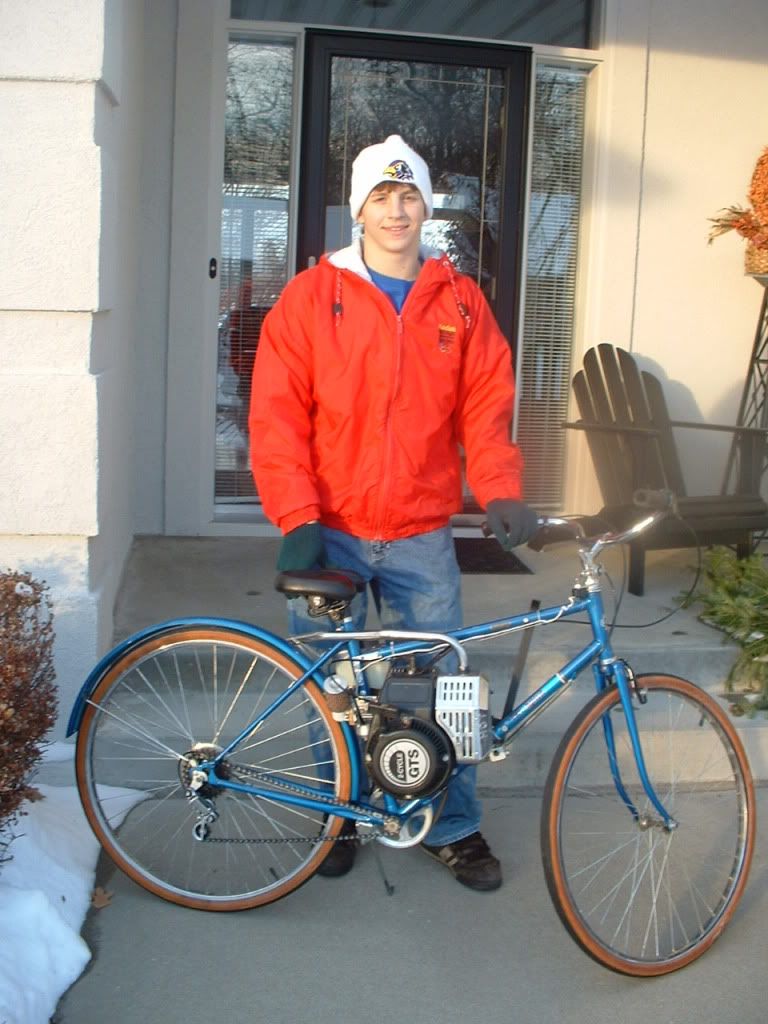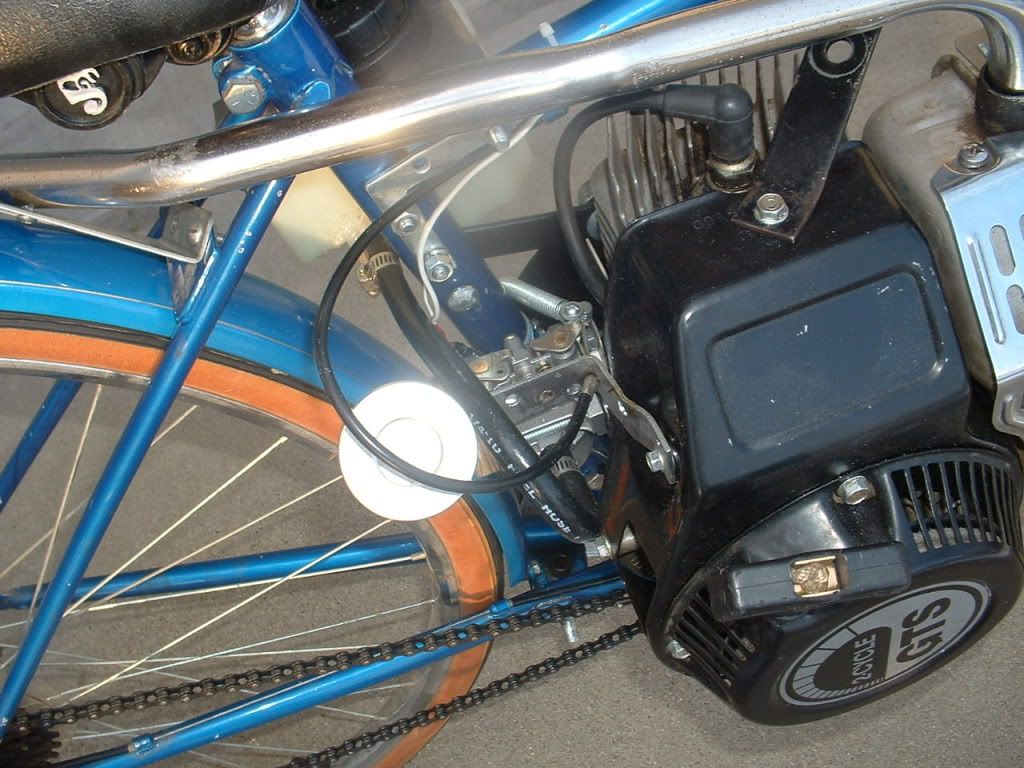 The engine was originally a vertical shaft, so it had to be modified to make the shaft horizontal. I fabricated an adapter to rotate the carburetor  90 degrees to make it upright. Since its a 2-cycle it runs in any direction as long as the carb is in the correct position.
The clutch works by tightening the v-belt. A spring keeps the idle pulley tight against the belt. A hand lever on the handle bars makes it easy to let out the clutch. The bigger pulley on the bottom is attached to a shaft with a small 10 tooth sprocket on the other side. The sprocket uses the original bike chain and use of the 6 gears.